eCommerce Development in the Philippines: Trends and Opportunities
The Philippines has shown significant growth in many sectors over the past few decades. The country offers various opportunities for local and international business. One of the most exciting industries is eCommerce which we will discuss in this blog.
The eCommerce development in the Philippines is improving rapidly, especially with new technologies and digital channels emerging every year. The rise of online marketplaces as well as the increase in the number of internet users makes eCommerce the main way to deliver products and services to clients. We are glad to share recent trends in this industry in the Philippines and tips on how to make it beneficial for your business.
eCommerce development in the Philippines
With an estimated population of over 113 million people, the Philippines is a high-potential market for trade business. Domestic and international sellers explore different opportunities to reach local consumers, and online sales seem to be the fastest and easiest way to present new products, especially for foreign companies. In the last few years, eCommerce development in the Philippines has improved significantly. This is not only a response to the high demand for online shopping due to the covid-19 pandemic but also the result of an increase in the number of netizens among local consumers.
Sellers and service providers meet their clients in the Philippines via different channels. The first option is to work via existing online platforms. The most popular are Lazada, Shopee, Zalora, eBay, and more. Apart from wide audience coverage, some of them offer logistic solutions and prepared promotion strategies.
Another strategy that is currently popular in the Philippines is to use social media for eCommerce, for example, your own account or a specific group on Facebook. This way is usually chosen by startups focused on cost-saving and independence in marketing strategies. Social media allows the establishment of more personal relationships with customers and create a portfolio of regular clients.
As the business grows, it might be reasonable to go to the next level: to develop a new online place. More and more retailers in the Philippines prefer to have their own websites or mobile application. This is popular among manufacturers, importers, hotels, and other enterprises. In addition to full control over the sales process, owning eCommerce space makes the brand more memorable and gives a higher status.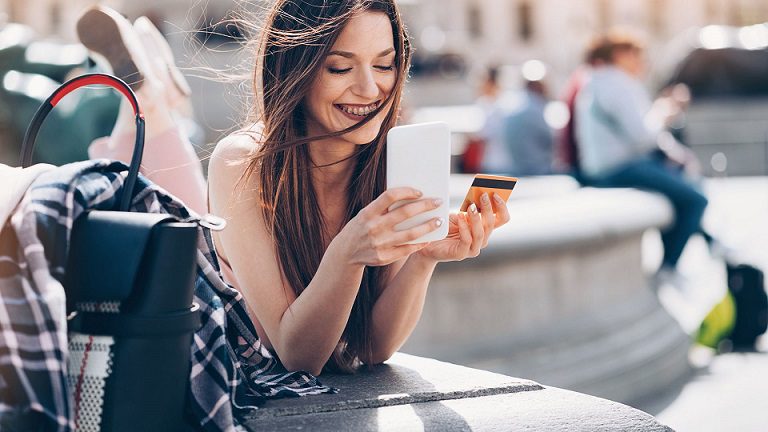 Types of eCommerce
Like most other countries, the Philippines is seeing a growing interest primarily in the following types of eCommerce sectors:
Business to Business (B2B),
Business to Consumer (B2C),
Consumer to Consumer (C2C),
Consumer to Business (C2B).
Depending on the various factors such as products offered, size of the business, budget, market orientation, etc., businesses select one or multiple preferable value delivery methods:
1. Dropshipping
Drop shipping is a method when an online store doesn't have the actual items in stock. Once a consumer places an order, drop shippers buy the item from a third-party supplier who arranges the shipping. Typically, such stores do not limit themselves to any brands and categories of goods presented. They work with multiple vendors and are geared toward audience growth.
2. eCommerce fulfillment
eCommerce fulfillment refers to online stores that take responsibility for the whole sales process including managing stocks and shipment. They have their own warehouses and logistic solutions, which leads to a higher demand for manpower. This method is suitable not only for online retail platforms but also for manufacturers, wholesalers, and other direct sellers.
3. Online (eCommerce) marketplaces
Online marketplaces are websites or mobile applications where sellers meet buyers. Such an option is typically used by small businesses or individuals (hobbyists, freelancers, etc.) eCommerce marketplace provides a stage for vendors, maintains technical aspects, facilitates payments, and promotes the platform itself. In the meantime, sellers are responsible for the presentation of their brands or products, pricing, shipment, and customer support. It's important for this method that purchases will be made without leaving the platform.
4. Marketplace aggregators
Marketplace aggregators are similar to Online marketplaces, with the only difference being that in order to purchase goods or services, the buyer will be redirected to the seller's website. The platform acts as an advertising channel for merchants and does not participate in actual sales.
5. Subscription model
The subscription model differs from the previously mentioned options in that consumers are encouraged not to purchase an item or service once, but to receive/use products on a regular basis. It can be software licenses, meal plans, makeup sets, accessibility to video or audio content, etc. While maintenance of the subscription business may be challenging, the great advantage is that one subscription brings to the company recurring revenue.
The most popular platforms for eCommerce in the Philippines
Lazada – is one of the most well-known online marketplaces in the Philippines that offers almost any product category you can imagine: from electronic devices to groceries, from home furniture to fashion items. This platform is open for different types of sellers: micro, individual, and corporate.
Shopee PH – another popular online store with a wide assortment of products. It is open for 2 types of sellers: as a Marketplace (any sellers) and Shopee Mall (for official brands & authorized distributors).
Alibaba.com – one of the leading B2B marketplaces not only in the Philippines but worldwide. It allows us to explore products from different vendors around the globe.
Carousell (formerly OLX) – This platform is created for buying and selling secondary goods such as properties, cars, devices, etc.
eBay – popular and one of the oldest online platforms for trading. It enables the sale of products via personal or business accounts.
Facebook Marketplace – the perfect opportunity for individuals and micro businesses to sell brand new or secondhand items via liable social media.
Metromart – an on-demand delivery service in the Philippines that enables online orders from local offline stores.
ZALORA – a one-stop online store for fashion, beauty, and luxury items; open for cooperation with international and local brands via corporate sellers.
MetroDeal – an advertising platform that offers discounted deals and coupons for various occasions such as travel, dine-in, spa, and others.
Apart from the eCommerce platforms mentioned above, consumers in the Philippines frequently browse and order via online stores such as:
Fashion items: SHEIN, H&M, Zara
Furniture and household goods: SM Malls online, IKEA
Web development in the Philippines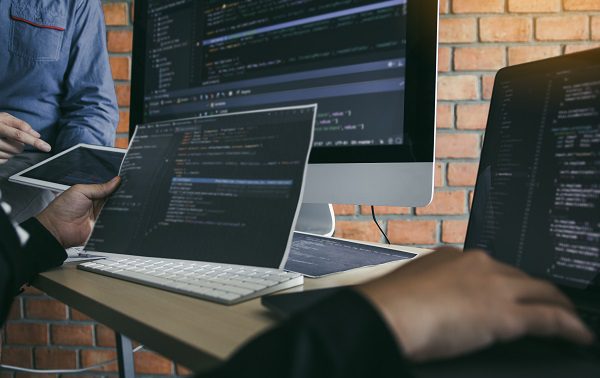 As the number of internet users rises, eCommerce development in the Philippines becomes the number one direction for new and existing traders. It's hard to imagine any successful seller who does not have an online presence. While the eCommerce market may look fulfilled, a new business or brand can easily find its niche. Some enterprises prefer to go online completely while others keep a hybrid setup managing both types of stores: online and offline.
Web development in the Philippines is in demand not only from local businesses but also as an outsourcing process that foreign companies redirect to the region. Filipino IT professionals with experience across international markets create high-quality online products that are easy to use and offer the latest features such as secure payment options, mobile optimization, and customized checkout processes.
On another hand, a cost-effective solution to outsource eCommerce development in the Philippines allows companies to invest additional funds in other business aspects: expansion of the product line, marketing, employee bonuses, etc.
DigiGlobal Solutions offers a wide range of services including website design and development, eCommerce development, SEO, social media marketing, and more. We have a team of experienced and skilled professionals who are dedicated to satisfying all the digital needs of our clients.
Contact us Here, email us at info@digiglobalsolutions.com, or call us at +63 917 109 8211 or
+1 502 442-0626 to book a FREE Consultation meeting.
by: Anna Makhk