Social Media Marketing Services
Social media marketing service has become one of the most critical aspects of the marketing mix for almost all businesses in the Philippines. The rise of social media users in the Philippines has been phenomenal and is proliferating.
DigiGlobal Solutions guides businesses to grow their online presence and reach their target market through effective social media marketing strategies.
Our Social Media Marketing Packages
DigiGlobal Solutions offers a range of social media management packages to suit the needs and budgets of our clients. We work with them closely to develop customized social media marketing strategies that help them achieve their business goals.
We guarantee that our clients get maximum benefits from their social media campaigns by regularly monitoring, analyzing, and optimizing their social media accounts.
DigiGlobal Solutions made sure to create packages that would cater to the different kinds of clients we have. These clients range from small-scale businesses, local brands, and franchises to international clients.
02
Social media paid campaign management
The social media paid campaign is an effective tool to reach out to more people who may be fascinated by your products or services. With the help of our social media experts, we can create and manage your paid social media campaigns so that you can concentrate on other aspects of your business.
Our Social Media Marketing Process
Research & Analysis
It all starts with research and analysis. We need to understand your business, your target market, and your competitors before we can develop an effective marketing strategy for you.
Strategy Development
Once we have all the information we need, our team of experts will start working on developing a customized marketing strategy that will help you achieve your business goals.
Active Engagement
Our team will start actively engaging with your target market after your social media accounts are set up, and the content is ready. We will interact with them, answer their questions, and provide them with valuable information.
Reporting & Evaluation
We believe that it is crucial to monitor and evaluate the results of our social media marketing campaigns. This way, we can see what works and what doesn't work, and we can make necessary adjustments to improve the campaign's effectiveness.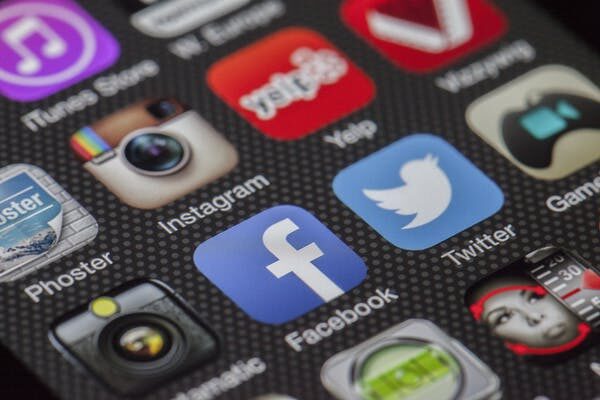 Boost Your Social Presence
DigiGlobal Solutions ensures that our clients get the best results from their social media marketing campaigns. Our team of experts is equipped with high standards of skills and experiences in social media marketing, from strategy development to community management.
FAQs about Social Media Marketing
What is social media marketing, and how does it work?
Social media marketing is the process of using social media platforms to promote and grow your business. It can involve creating content for your target audience, interacting with them on social media, and running paid advertising campaigns to reach new audiences.
Who should use social media marketing?
Any business, big or small, can use social media marketing. However, it is particularly effective for businesses looking to reach a wider audience and build their brand online.
What are the benefits and advantages of social media marketing?
Social media marketing has many benefits, including increased brand awareness, more leads and sales, and better customer service. It is an excellent approach to communicating with your target audience and building relationships.
We have been in the social media management and marketing industry for many years and have worked with many clients, from small businesses to international brands.
Our team of experts is highly skilled and experienced in all aspects of social media management and marketing.
We are giving our complete dedication to supplying our clients with the best possible results from their marketing campaigns.
We understand that there are differences among businesses, so we offer customized solutions to help you achieve your specific goals and objectives. At DigiGlobal Solutions, you can rest assured that your social media management and marketing needs are handled with utmost care!