Best Mobile App Development Trends To Watch Out For Android and iOS
As mobile app development in the Philippines rapidly progresses, it is crucial to stay abreast of the current and emerging trends that are predicted to prevail in 2023. Developing mobile apps for both Android and iOS can be quite challenging, given their consistent changes.
In this blog post, we will be exploring what's hot in mobile app development and we will also be looking at some of the key trends to watch out for in both Android and iOS app development.
The popularity of cross-platform apps (Windows, Android and iOS)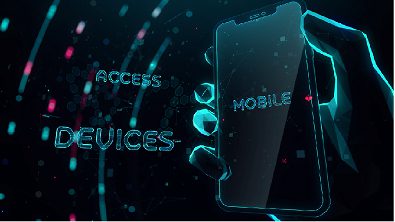 As mobile technology continues to evolve, cross-platform app development is becoming increasingly popular. Cross-platform apps are developed using a single codebase, which means they can be deployed on multiple platforms such as Android, iOS, and Windows. This makes it easier and more cost-effective for businesses to reach out to their target audience.
The best examples of popular cross-platform app development frameworks are Flutter and React Native.
Some popular mobile apps built with Flutter are Alibaba, eBay, ByteDance, and Google Pay. Bloomberg, Shopify, Skype, and various small modules on Facebook and Instagram were built on React Native.
The main advantages of cross-platform apps include shorter development cycles, lower costs, and improved user experience. This is because developers only have to create one version of an app that can be used on multiple platforms. Furthermore, apps can be quickly and easily updated across multiple platforms simultaneously.
Cross-platform apps also benefit from increased visibility. As these apps are available on multiple platforms, they have a larger reach. This means businesses have access to a wider audience, which can result in higher levels of engagement and greater profits.
In conclusion, the popularity of cross-platform app development is continuing to grow due to its many advantages. With the increasing demand for cross-platform apps, developers should keep up with the latest trends and technologies to stay ahead of the competition.
The rise of artificial intelligence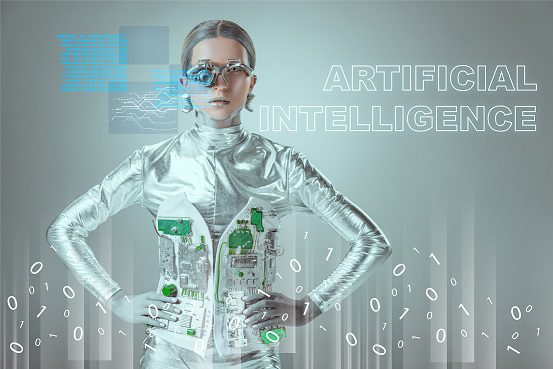 With the advancements in technology and the ever-increasing number of mobile devices in use today, it is no surprise that the demand for mobile applications has been steadily increasing.
What has become even more prominent in the mobile app space is the rise of artificial intelligence (AI) solutions that are being incorporated into the development process. AI is revolutionizing the way we interact with apps and how they perform.
AI offers mobile developers new opportunities to build apps that are more powerful and efficient than ever before. AI solutions can be used to automate certain processes, reduce manual work and optimize the user experience. They also make it easier for developers to implement features such as voice recognition, facial recognition, and natural language processing.
Furthermore, AI can be used to analyze user data and provide more accurate insights into user behavior, helping developers to better understand their users.
In addition, AI-powered applications are able to continuously learn and improve over time, making them increasingly powerful and useful. This allows developers to create more intelligent solutions that can adapt to changing user needs and provide more value to their users.
AI has already had a significant impact on mobile app development and this trend is likely to continue in the future. As more companies invest in AI technologies and incorporate them into their mobile apps, it is likely that AI will become an integral part of the mobile app development process.
The importance of user experience

User experience (UX) is becoming increasingly important in the development of mobile apps.
As the demand for mobile apps continues to grow, it is essential to ensure that users have a positive experience when using an app. A good user experience helps keep users engaged and increase customer loyalty.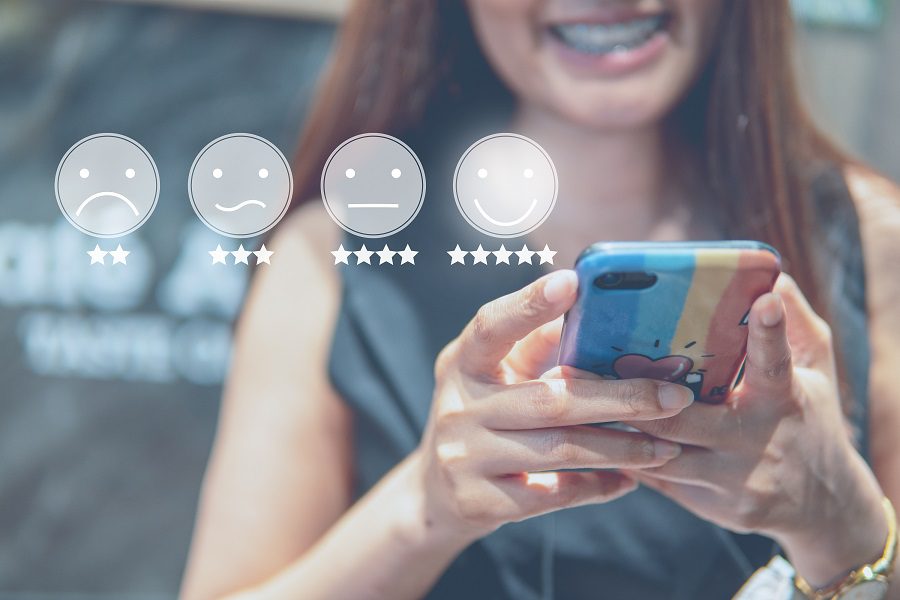 According to research by Kinsta, 70% of mobile users will stop using an app if they experience poor UX. Poor user experience can lead to frustration, which can lead to users abandoning an app altogether. On the other hand, a good user experience increases customer loyalty and generates more revenue for businesses.
To create a positive user experience, developers need to understand the user's needs and preferences. They need to design features that are tailored to the users' needs so that the app provides a seamless experience. Developers should also strive to create an intuitive user interface that is easy to use and navigate.
It is also important to make sure that the mobile app can handle different device sizes, as well as any potential compatibility issues between different operating systems. A mobile app must be designed in such a way that it is optimized for multiple devices and platforms. This ensures that all users have a positive experience regardless of their device or platform.
Finally, developers should consider usability testing when developing an app. Usability testing involves getting feedback from real-world users on how the app works and what changes could be made to improve user experience. It allows developers to spot potential issues before releasing the app and make any necessary changes accordingly.
Bottomline is, user experience is essential for successful mobile app development. By understanding user needs and preferences, designing an intuitive user interface, and conducting usability testing, developers can create a positive user experience that will keep customers engaged and coming back for more.
The power of Augmented Reality

Augmented Reality (AR) is quickly becoming one of the most sought-after technologies for mobile apps. It has the power to bring new experiences and solutions to our everyday life and allow us to interact with the digital world in a more immersive and engaging way.

A good example of an Augmented Reality App is IKEA Place.

AR utilizes computer-generated imagery to create a layer of virtual information over the physical world, allowing users to interact with both physical and digital elements together. This technology can be used in many different ways, from providing immersive virtual tours to providing detailed visualizations of data sets.
A recent report by Grand View Research revealed that the augmented reality market is expected to reach $50 billion by 2024, with mobile app development being one of the main drivers of its growth. Moreover, industry experts predict that this trend will continue to rise in 2023 as more companies are looking to invest in developing innovative AR-based solutions.
In terms of mobile app development, AR offers a number of advantages, such as increased engagement, enhanced customer experience, and better visibility.
For example, an e-commerce store could implement an AR-based app that would enable customers to try on virtual versions of clothes before purchasing them. Additionally, AR-based apps could be used to provide interactive tutorials, or even allow customers to virtually explore real estate properties.
Furthermore, AR-based apps can be used to bridge the gap between the physical and digital worlds, giving users access to information in real time. This could be used to provide location-specific services or even provide navigation services with more accurate directions.
In conclusion, Augmented Reality is becoming increasingly popular in mobile app development due to its ability to create immersive experiences and bring new solutions to everyday life. With its potential for improved customer engagement, enhanced customer experience, and better visibility, it's no wonder that AR is expected to have a major impact on mobile app development in 2023.
The increasing demand for IoT apps

The Internet of Things (IoT) has been gaining traction in the last few years, and it is no surprise that businesses are now turning to IoT app development to help them stay competitive in the market. According to recent research by IoT analytics, the number of connected devices is growing 18% to 14.4 billion globally. This has led to an increasing demand for mobile apps that can integrate with IoT devices and interact with them.
IoT apps have a range of applications, from controlling home automation systems to collecting data from various sensors. This data can then be used to generate insights and make decisions based on the collected information. The rise of cloud computing has also helped businesses take advantage of IoT technologies and access data from any device.
In addition, IoT apps are becoming more sophisticated and are now able to offer advanced features like predictive analytics, automated maintenance scheduling, and real-time monitoring. As a result, businesses are increasingly turning to IoT app development as a way to reduce costs and improve customer experience.
For companies looking to leverage the power of IoT technology, there is no better time than now. With the increasing demand for connected devices and applications that can integrate with them, the potential of IoT app development is undeniable. From cutting costs to providing customers with a more personalized experience, there are a number of advantages that come with developing IoT applications.

Contact DigiGlobal Solutions for your mobile app development needs!